After the summer break, save the date for these 3 incredible international design events taking place in October and November. Olev has already confirmed its presence.
Salone del Mobile.Milano Moscow – Crocus Expo, Mosca – Dal 10 al 13 ottobre 2018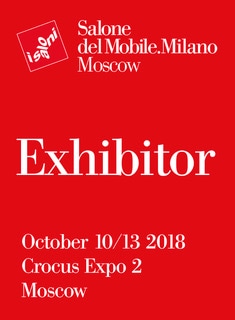 Olev will attend the 14th edition of the Salone del Mobile.Milano Moscow, the showcase that takes the world's most important designer event straight to the Russian capital city.
In 2017 more than 30.000 people were present. Among them professional designers, press, and design aficionados.
After the 2018 Fuorisalone, Olev will cross the national borders to introduce the latest trends in designer LED lighting also in Russia.
Find Olev at: Hall 07, booth F 01
Architect@Work – Fiera di Roma – From 17th to 18th October 2018
Architect@Work is a meeting point for home decor and design professionals, which takes place in the major European cities.
The entrance is reserved for architects and interior designers, while the displayers are selected businesses chosen by a technical board, showing innovative products and materials.
The main theme of 2018 Architect@Work is indeed light – Olev couldn't miss this one.
Find Olev at: stand 80
Architect@Work – Milano Congressi – From 14th to 15th November 2018
Olev will attend also the second and last Italian show of Architect@Work.
Find Olev at: stand 91
Are you an architect and do you want to discover the new lighting products that Olev will bring to these international events? Click HERE and download the latest Olev catalogue.