Water and light, all in one
Galanthus H2O is a LED outdoor floor lamp with a dual function, offering both a lighting solution and the opportunity to enjoy a relaxing shower outdoors.
Perfect for the pool area
Devised for pool areas and seaside locations, which often require both lighting and a handy shower solution, Galanthus H2O has a beautifully clean, slender design, crafted in 316L stainless steel.
The spot-lights are adjustble.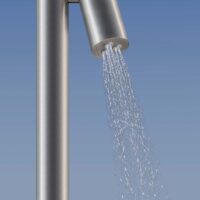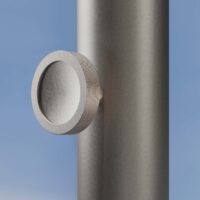 Massimo Broglio (07/05/1964) studied architecture at the Politecnico in Milano, where he graduated with a historical thesis. He gained experience at some architectural firms and in 1990 he opened an own office where he deals with importatant renovations, new constructions,…
ALL PROJECTS BY Massimo Broglio