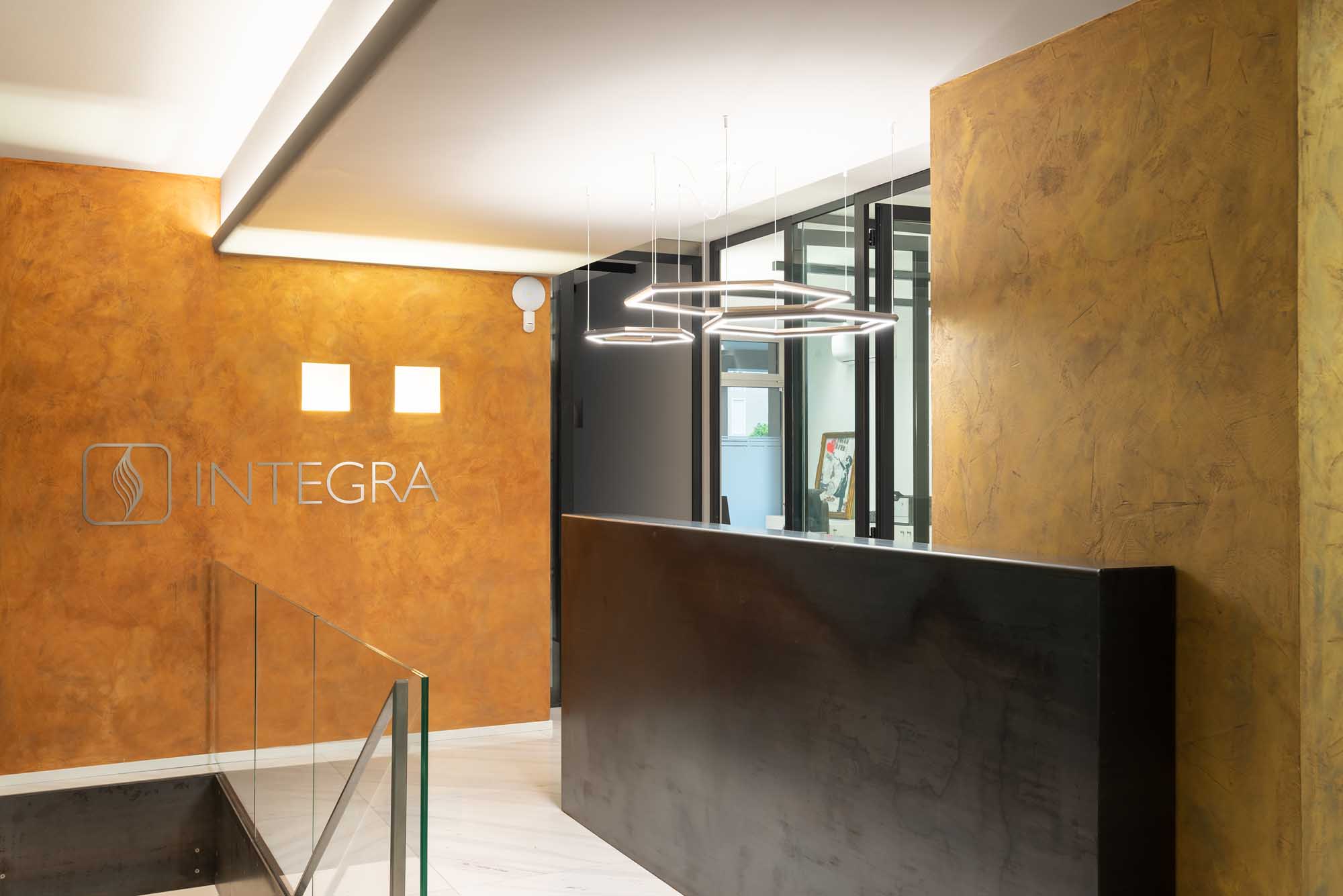 Comfortable lighting
Well-being through lighting was the main theme of the renovation project for the Integra Consulting's office.
Architect Giorgio Parise tells about the lighting design project he developed in collaboration with OLEV. All the choices made address the modern workforce's requirements presented by Future Workplace's research:
Architect tells
"Our goal was to make the most of the building's opportunities.
The lighting solutions have been developed for each space's aesthetic and functional needs.
All this translates into more efficiency, and therefore into the occupants' overall well-being."
The meeting room
"In the meeting room, OLEV built some special recessed tracks to fit in the made-to-measure false ceiling.
The overhead lighting is complemented by accent lighting for aesthetic purposes."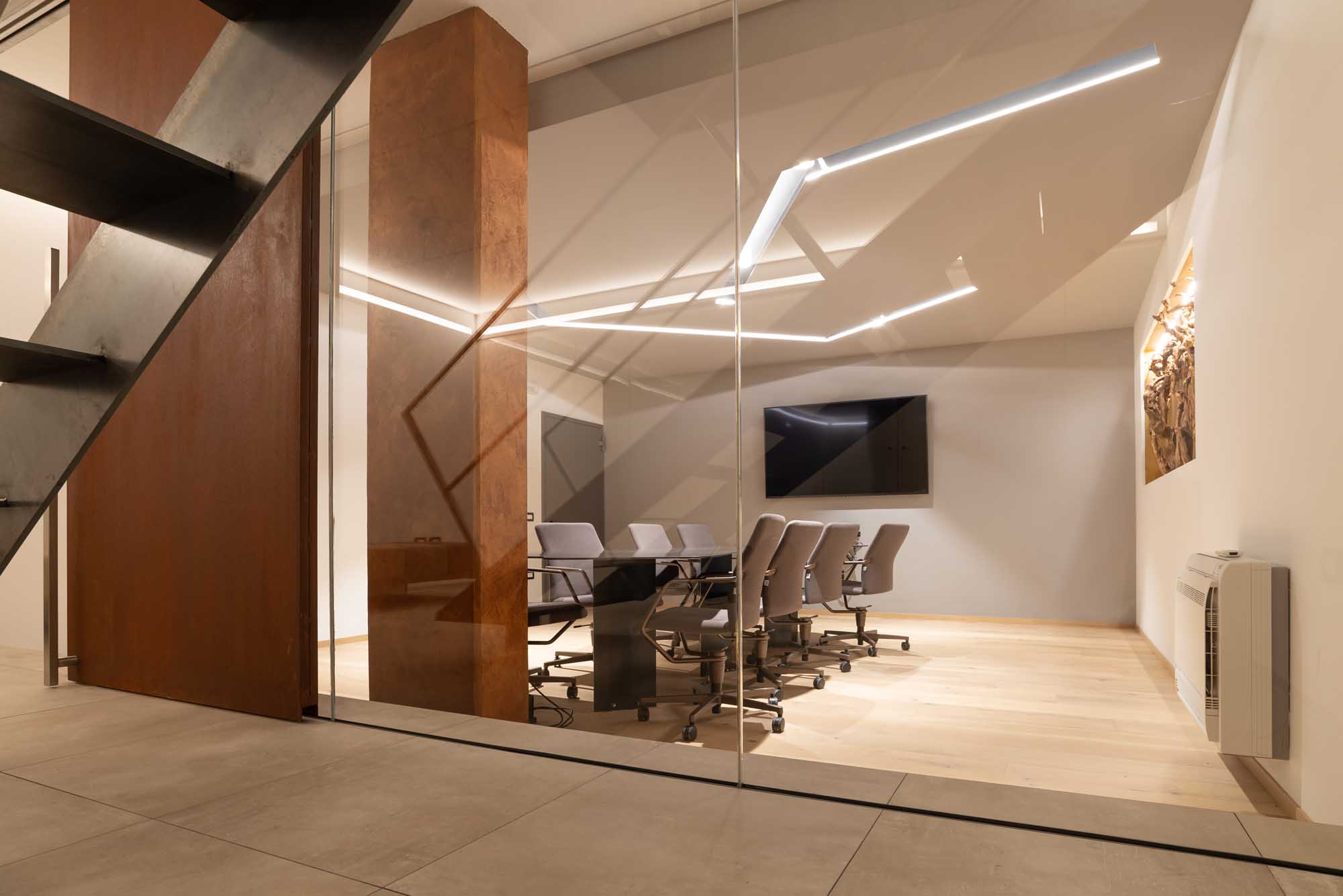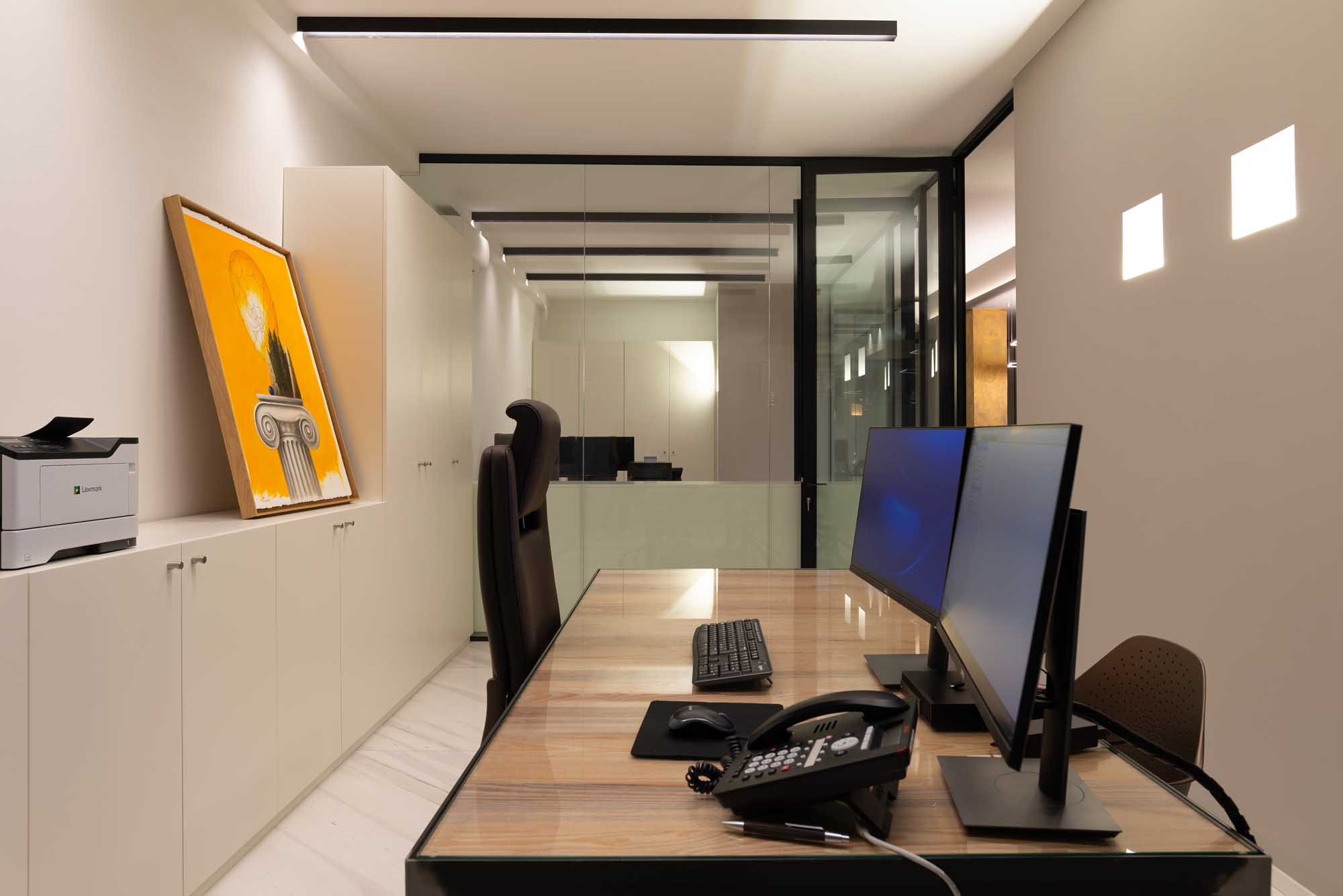 The offices
"The recessed and the ceiling lighting fixtures provide the desks with intense light, evenly distributed."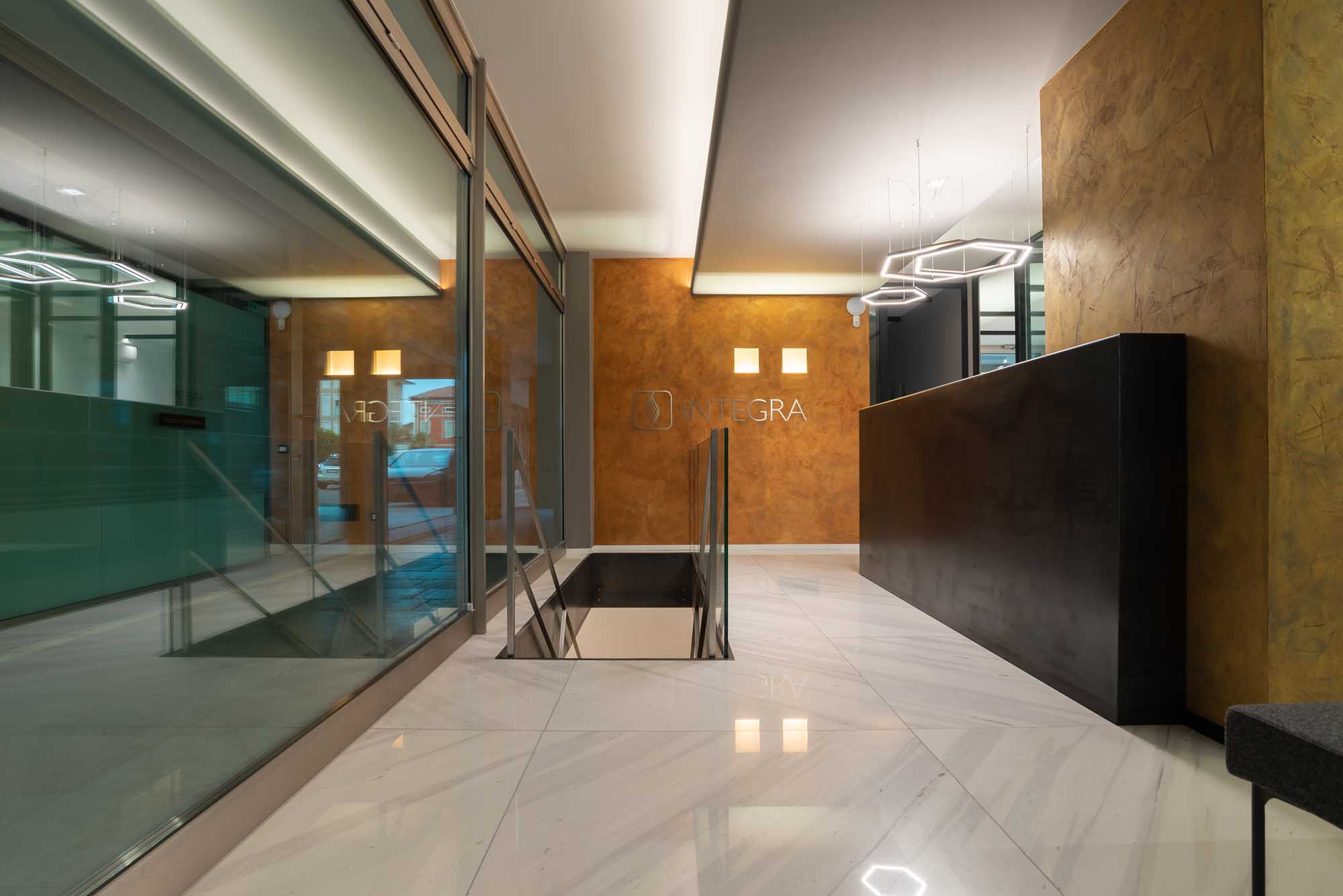 The reception
"The LED strip lights recessed into the plasterboard ceiling and the distinctive hexagonal-shaped OLEV Poly Esagono illuminate the reception area."