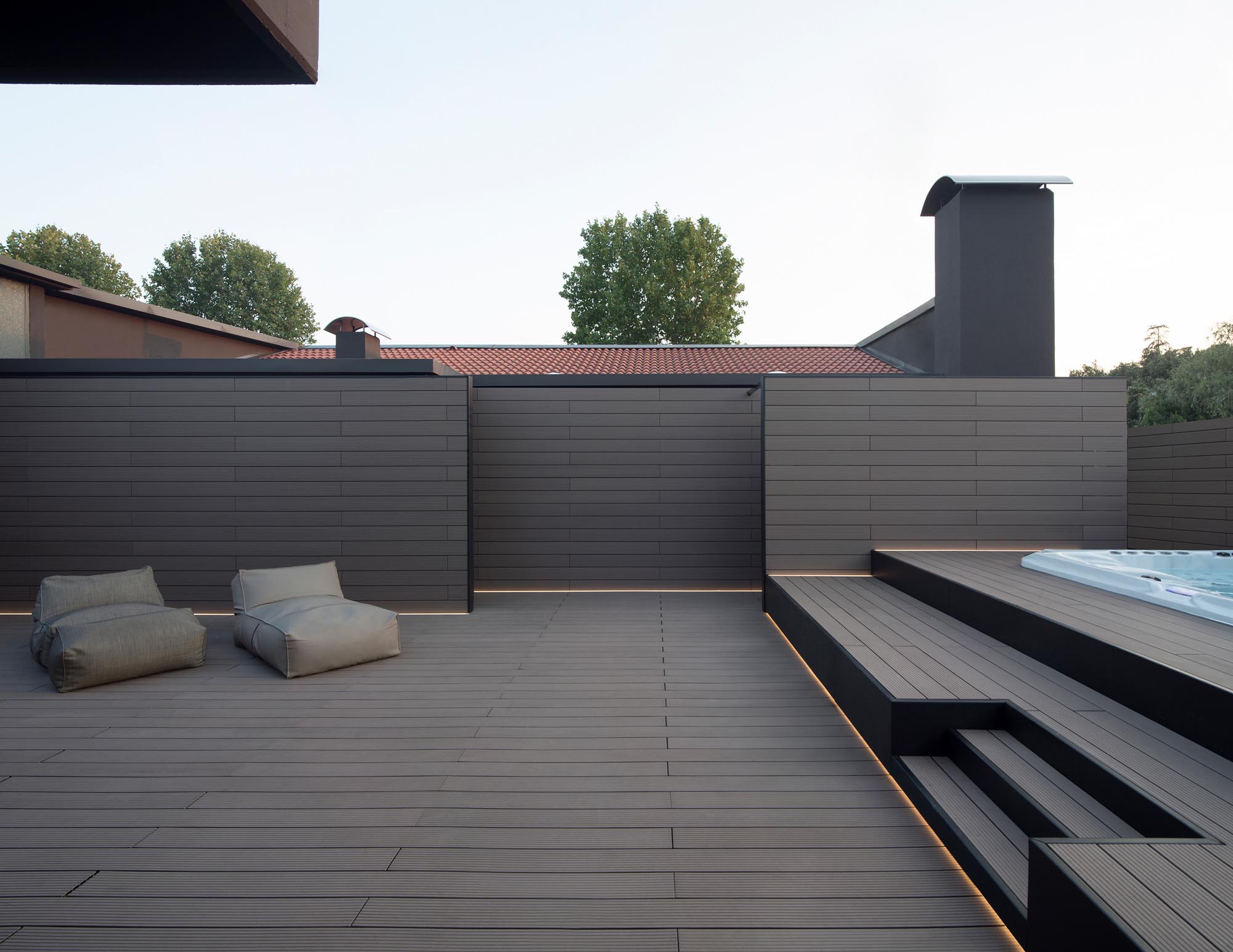 A peaceful haven shaped by light
The restyling of a spacious apartment from the 70s in Bassano del Grappa gives life to a refined combination of light and modern design.
This is the project designed by the Didoné Comacchio studio for a private home.
The wide windows of the living room and the kitchen look on an outdoor area designed to provide relaxation and unforgettable moments with friends and family.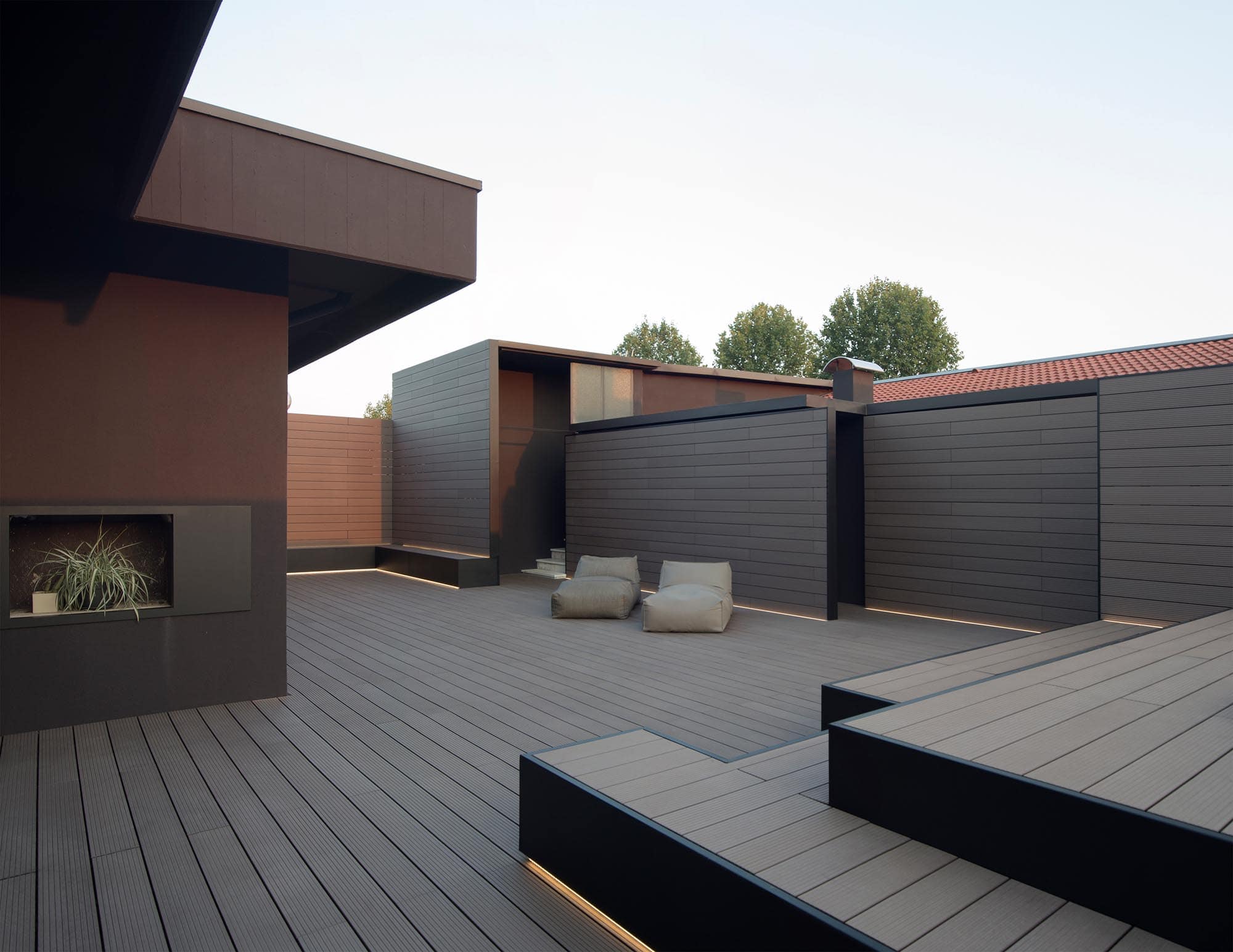 LED strips create a light outline within the wood coverings.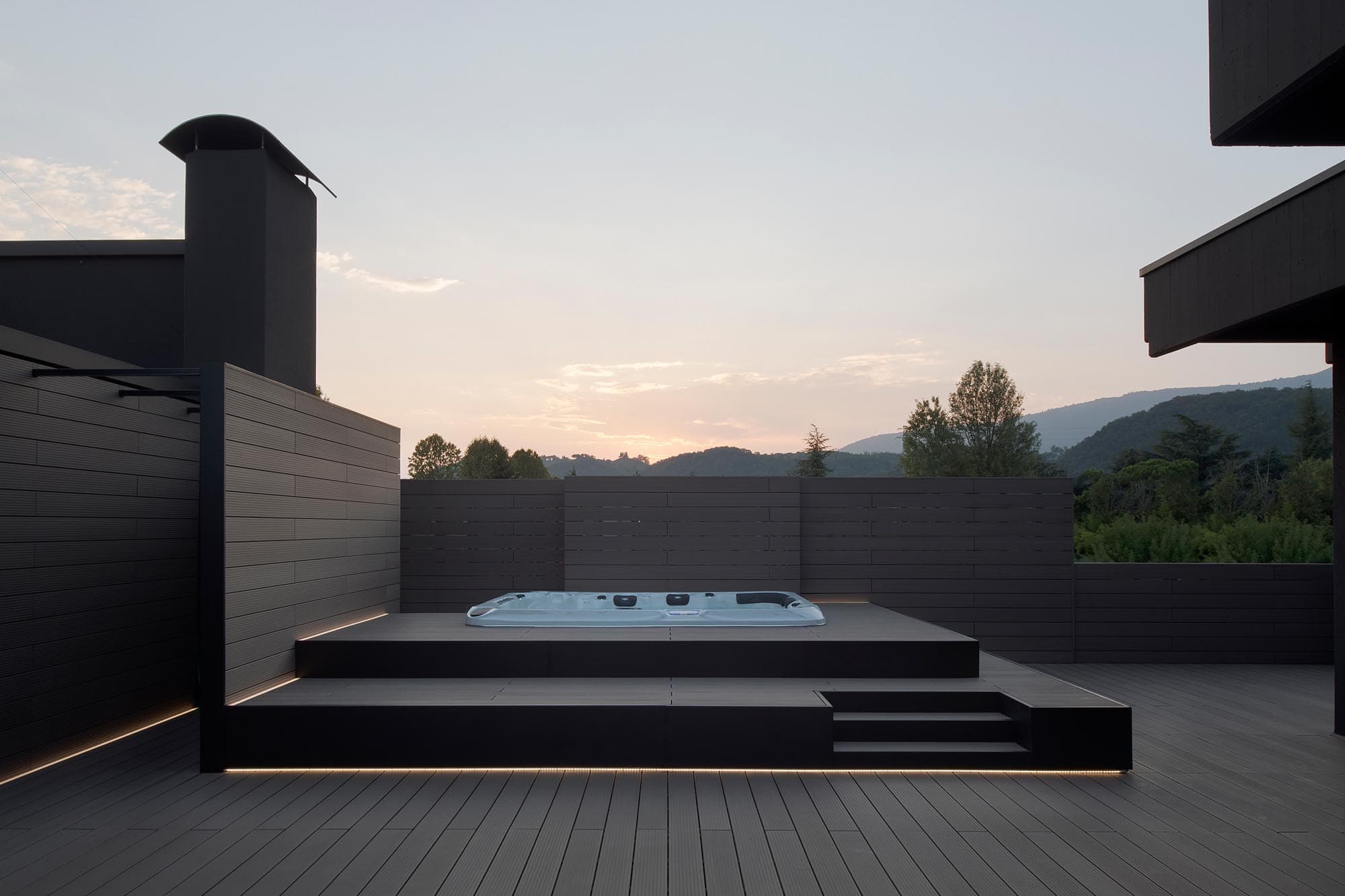 An above-ground jacuzzi tub rises above everything else and offers a breathtaking view of the Asiago highland.