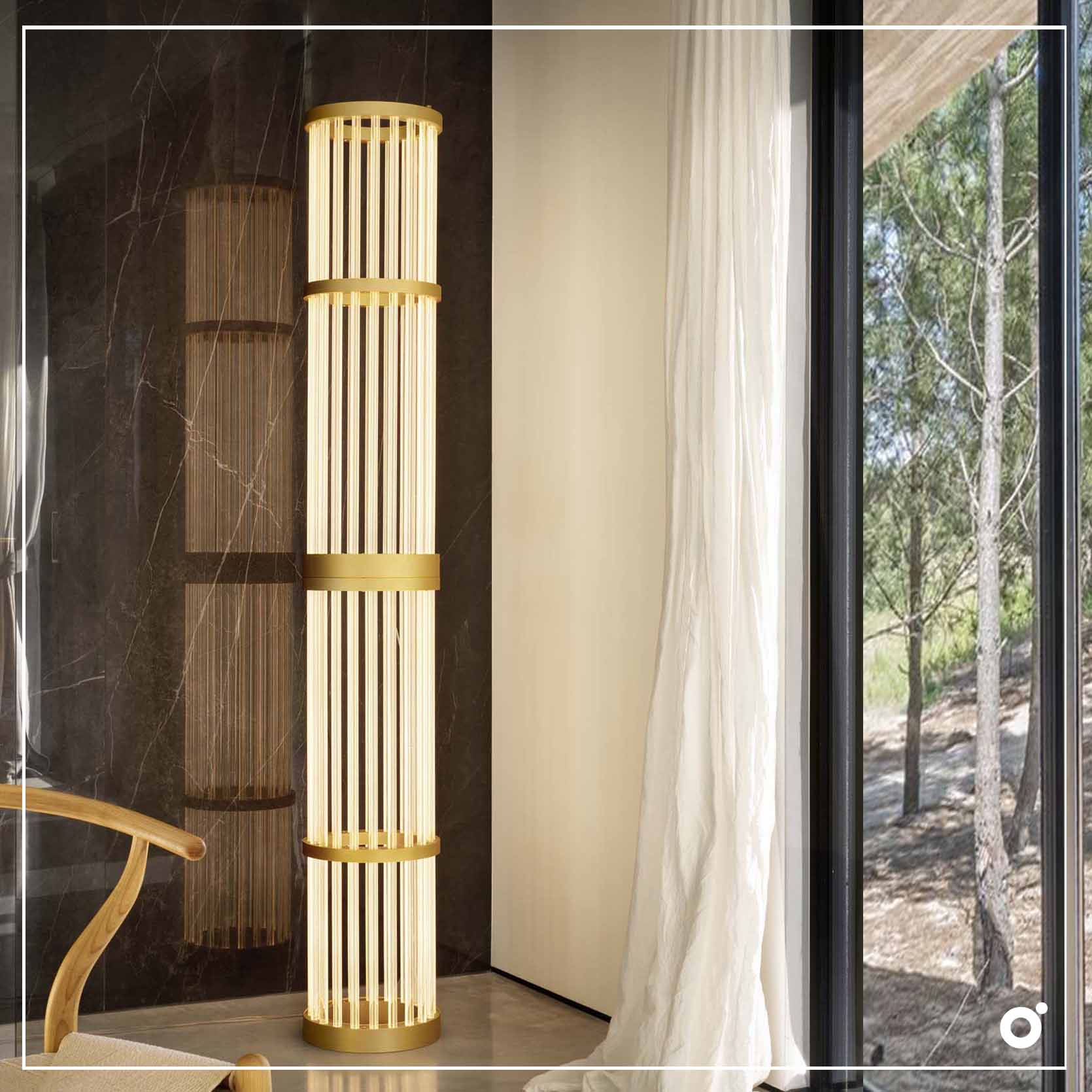 Thirties is an original floor lamp that casts a warm and pleasant light.
With its plexiglass stems inserted in metallic circles finished in rich gold, Thirties will add character to any room.
The stems are also enriched by small dots engraved on the surface thanks to an innovative laser technology.
Thirties is available in 3 different lengths, to furnish and illuminate different types of settings.