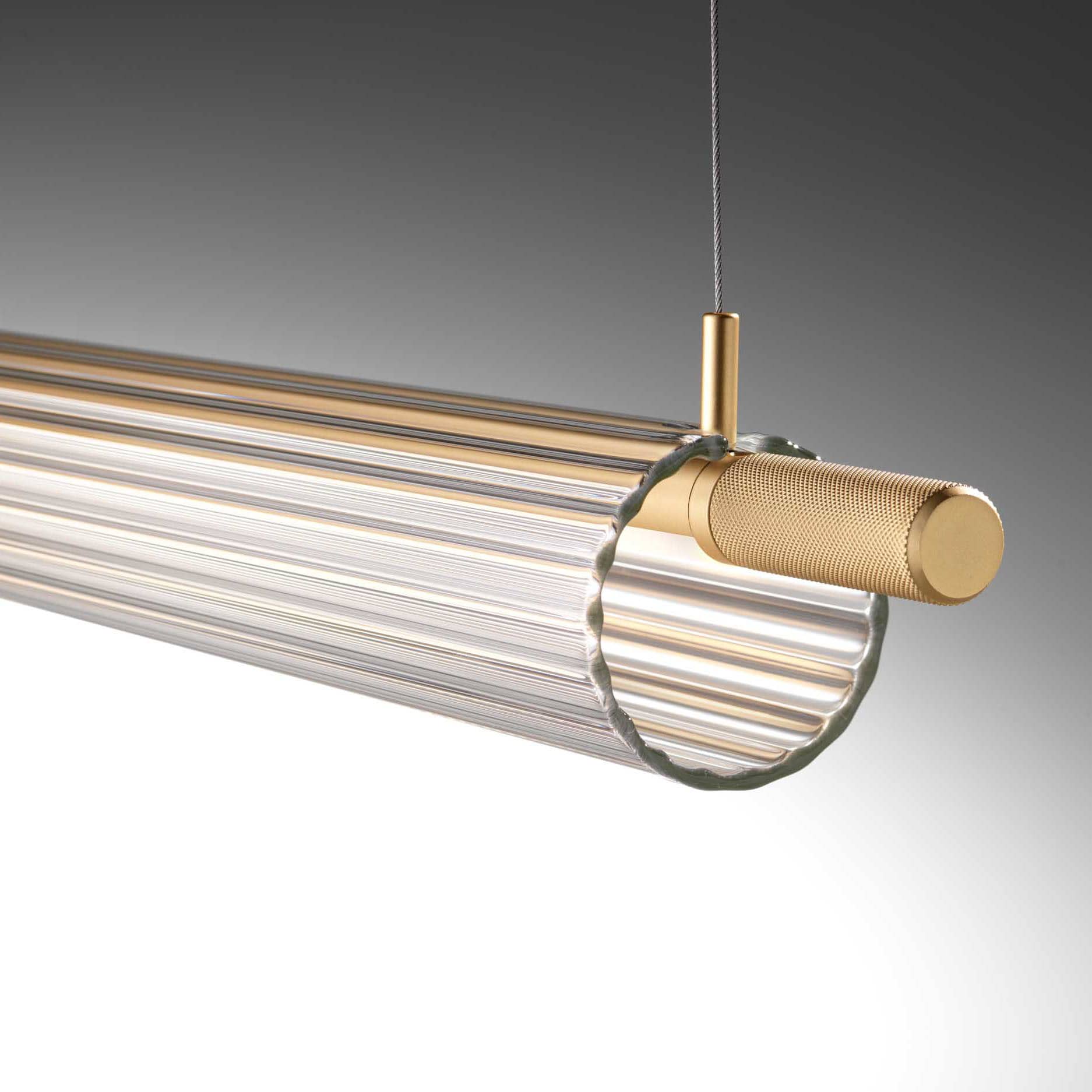 Worked entirely by hand, the glass appears softened by thin fluted lines.
The details make the difference: the ends of the metal rod, that protrude from the glass, stand out for their knurled engravings.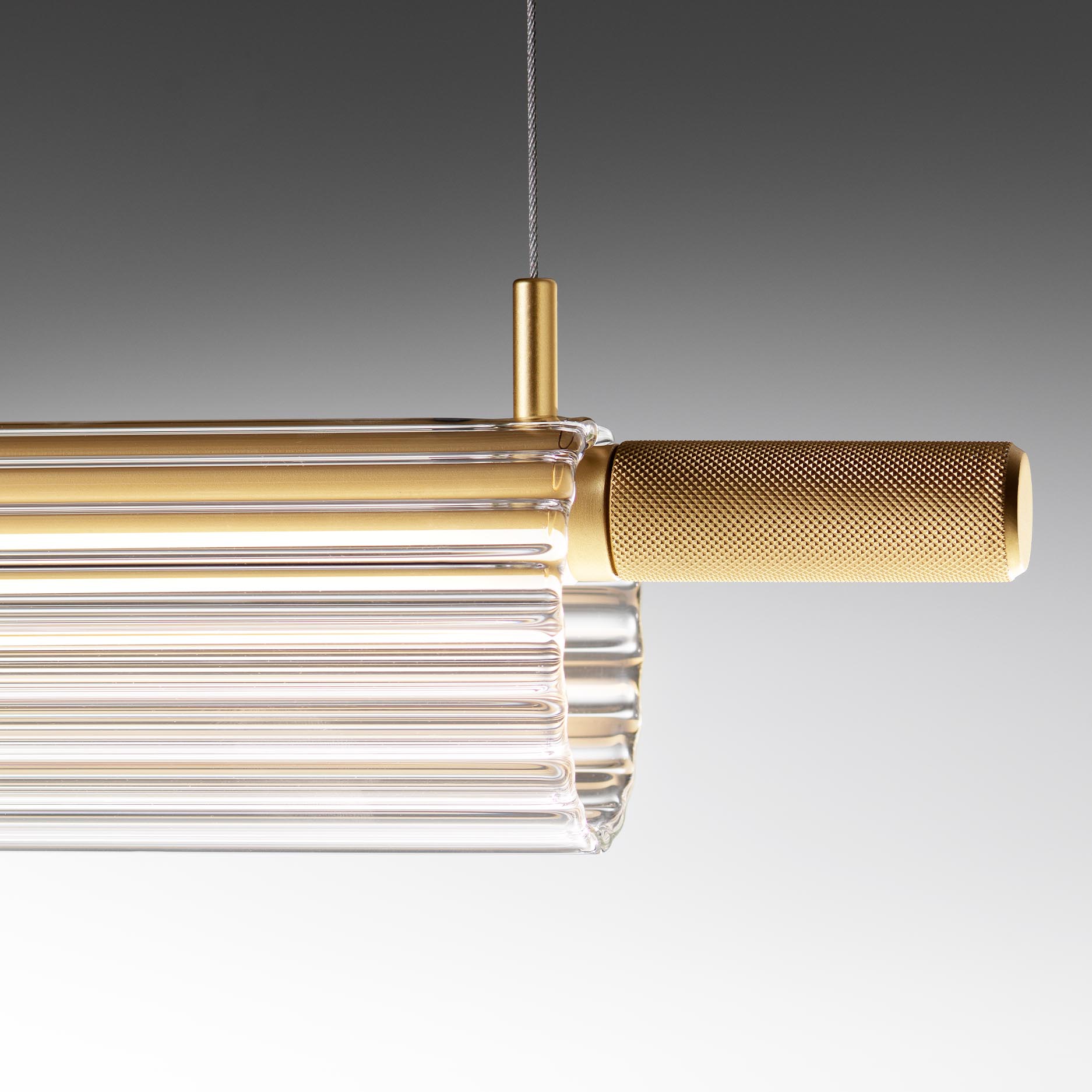 Perfect for a dining table
Excellent presence to illuminate a dining table, the lamp can be integrated with dimming technologies.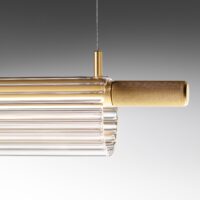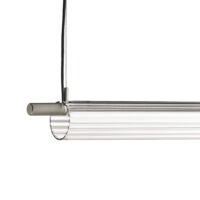 _blank is a design studio applied to industrial production and communication We are a team of industrial and visual designers, with competences in product, visual and strategy design. We create communication projects that becomes tangible products and industrial products that…
ALL PROJECTS BY _blank design studio