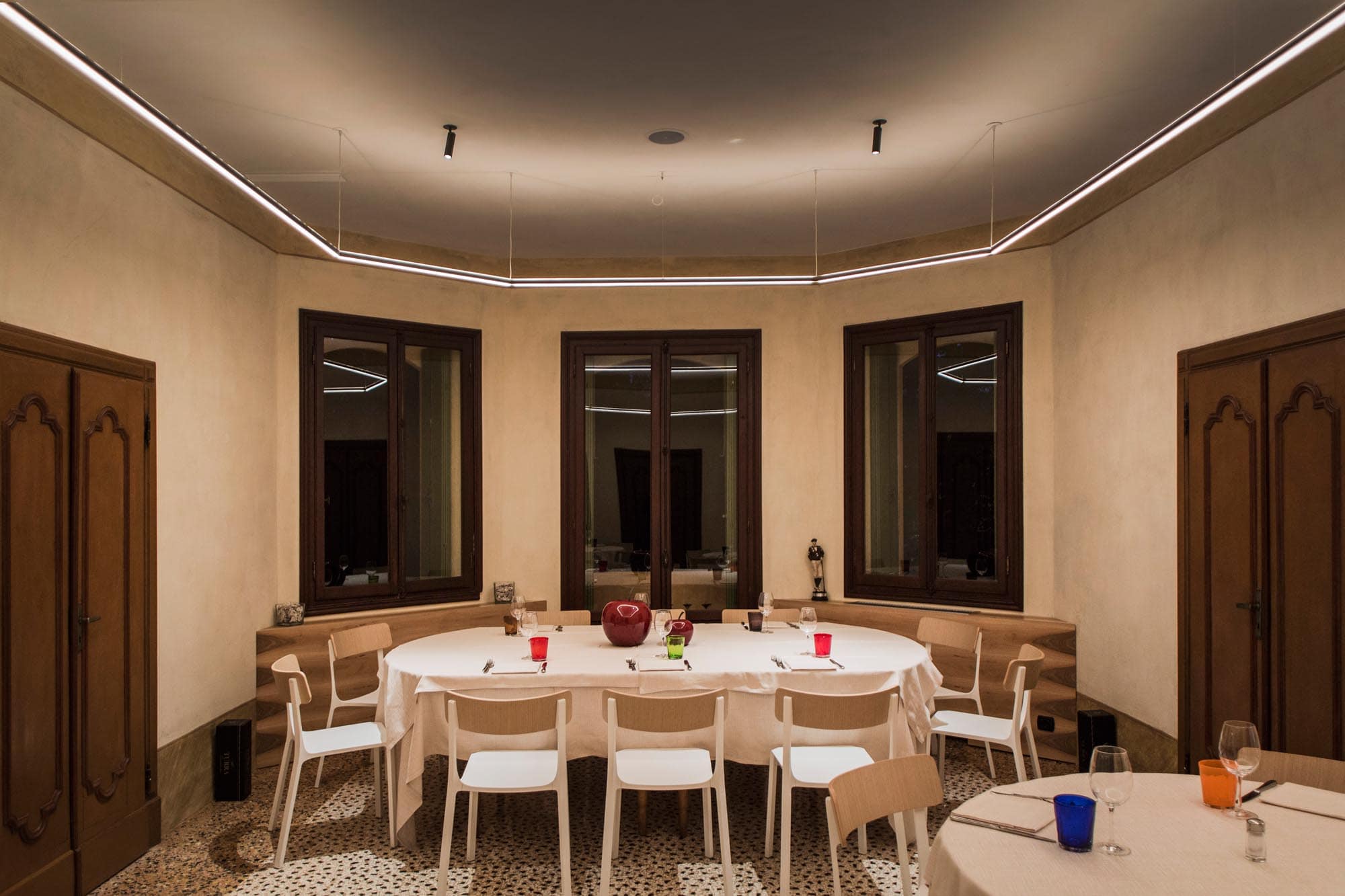 A single profile illuminates the great hall
A single LED profile follows the perimeter of the great hall on the first floor, creating a cross-reference between the ceiling and the restored antique floor.
To make the interaction between the contrasts even more interesting, Architect Busellato has chosen to complement the diffused light of the pendant profiles with some adjustable LED spotlights.
"These spotlights with a hexagonal section, facing the walls, accentuate the details and make the surfaces appear even more vibrant."
Long light bars intertwine on the ceilings of the first floor
Long LED profiles hanging from the ceiling illuminate the halls on the first floor, crossing and creating a game of perspectives.
The light is reflected on the walls, which tell the story of the young Garibaldian Domenico Cariolato, former owner of the Villa.
This isn't just a gastronomic journey, but a historic and cultural one as well.
Elegant light hexagons give a modern touch to the ground floor halls
The Olev Poly Esagono, designer pendant lamps with different sizes and heights, add movement and personality to the settings on the ground floor.
The modern lighting creates a harmonious liaison with the classical but timeless style of the furnishing and the floors.