Child-friendly lighting
In the first art-and-music-oriented daycare centre in Italy, light represents a way to create beautiful and everlasting memories for the children.
Architect Nicola Salviato from Gruppo FON Architetti tells about the lighting project designed together with OLEV.
The first daycare centre in Italy dedicated to art and music was born from the renovation of the buildings of the Luigi Bon Foundation in Colugna di Tavagnacco (Udine). 
The daycare offers children from 3 to 6 years of age an innovative educational program based on music and expressive arts.
Responsible project
" The lighting requirements were diverse.
It was necessary to illuminate the common areas, the music classrooms, the offices, and many other different spaces.
All the decisions were made in the interest of the children. 
Especially considering that many of these children's memories would be tied to the place we designed.
That's why we call it a responsible project. "
Circular lamps become big flying saucers
We felt that artificial lighting, in addition to all the colour elements in the daycare, could become playful details.
For the lighting of the common areas, we chose pendant lamps with a wide circular shape, which through the imagination of children, could turn into large flying saucers.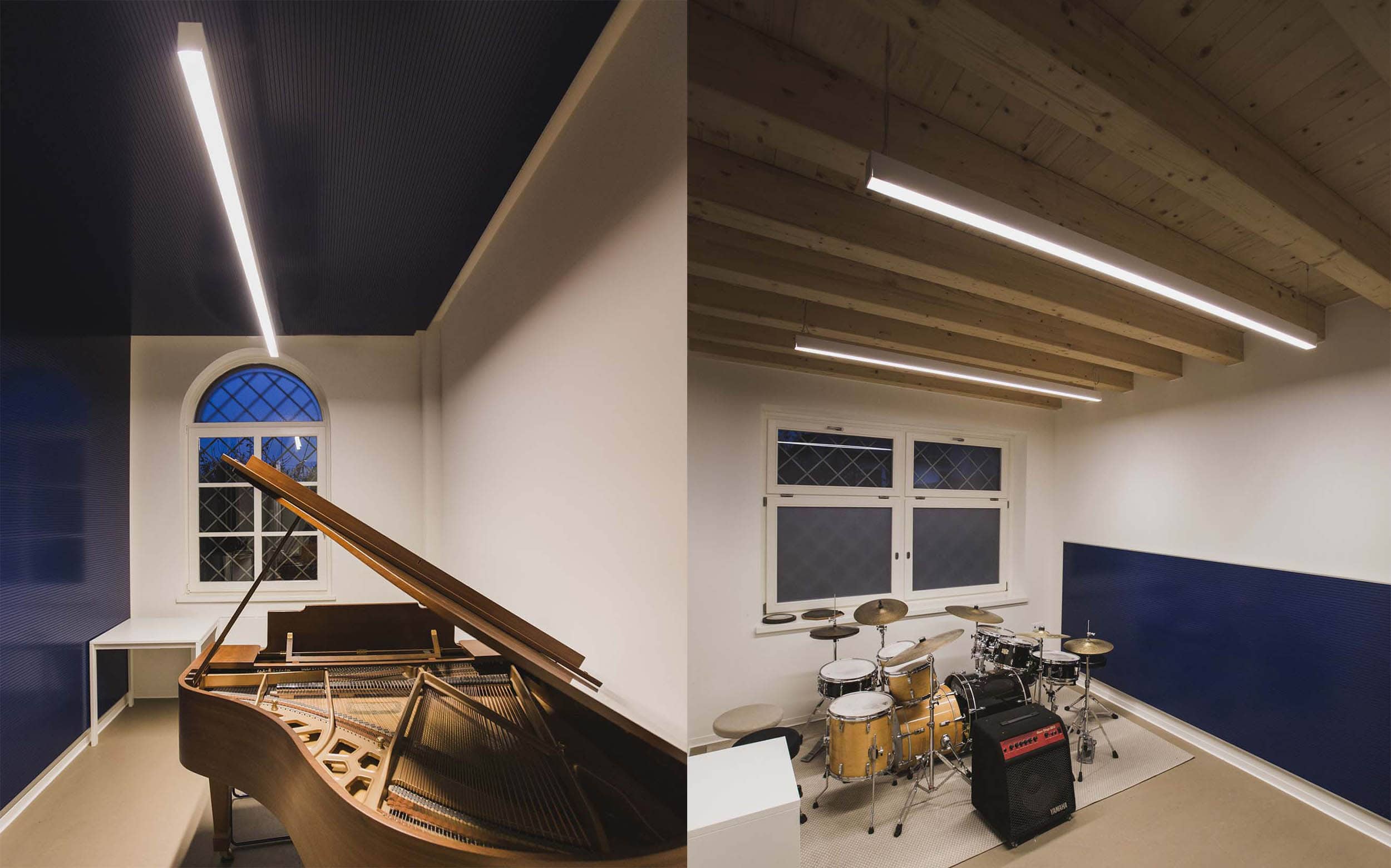 Linear lighting creates spaces and sensory experiences
For the themed areas where children gather, we chose linear lighting, which creates and defines the space.
Linear light also appears in the classrooms with the musical instruments, so that children can see the instrument clearly and discover all its details.