From breakfast to cocktail hour: dynamic lighting in a glamorous venue
Careful attention to detail in the lighting scheme is the trump card of Nova Atelier, the new restaurant that captivates its guests with the ideal atmosphere from breakfast to cocktail hour.
Pietro Ferronato from AD Studio Progetti & Design tells the story of the lighting design created together with OLEV.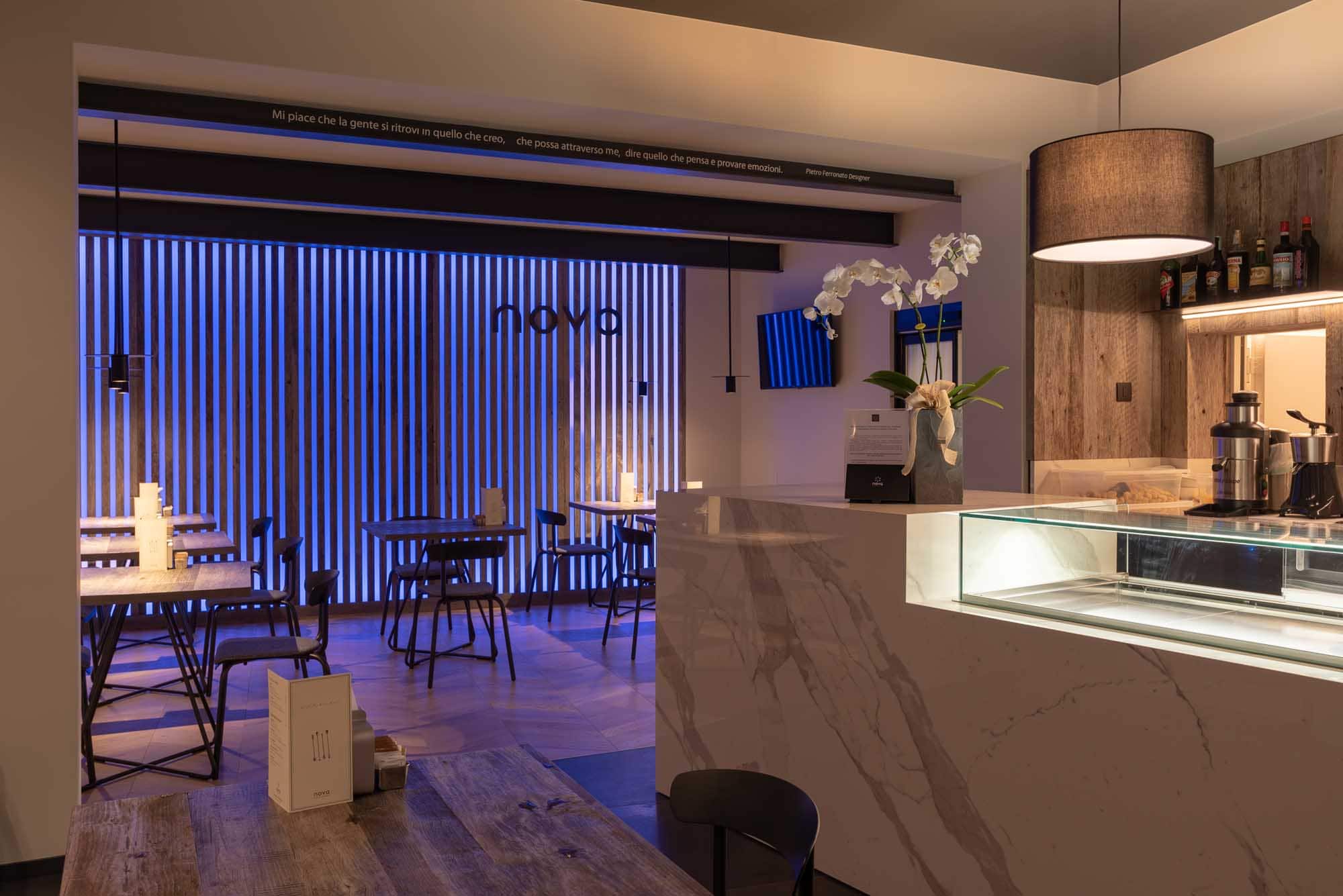 Nova Atelier
Nova Atelier is the new restaurant located in the centre of Isola Vicentina. A glamorous place where customers can enjoy sweet and savoury specialties.
Thanks to the project carried out in collaboration with OLEV, the interior design of Nova Atelier has now all the qualities of a successful restaurant: spectacular setting, emotional impact, and the perfect functional lighting.
A powerful visual impact in the bar area
In the pastry and bar area, it was essential to have a strong visual impact as well as clean lines: recessed spotlights above the counter and LED bars with indirect light provide the perfect lighting for the bartenders to work with the highest precision and efficiency.
Focused light in the cocktail area
The cocktail area with the tables is characterised by focused light.
The Andromeda and Stem Light lamps, carefully placed to match the layout of the tables, create the ideal atmosphere to enjoy a drink.
Custom light effects for the events in the venue
One of the most interesting aspects of Nova Atelier's lighting scheme is the ability to control light effects and colours.
Thanks to an automation system, it's possible to adjust the light colour of the spotlights and LED strips according to the time of day or event hosted in the venue.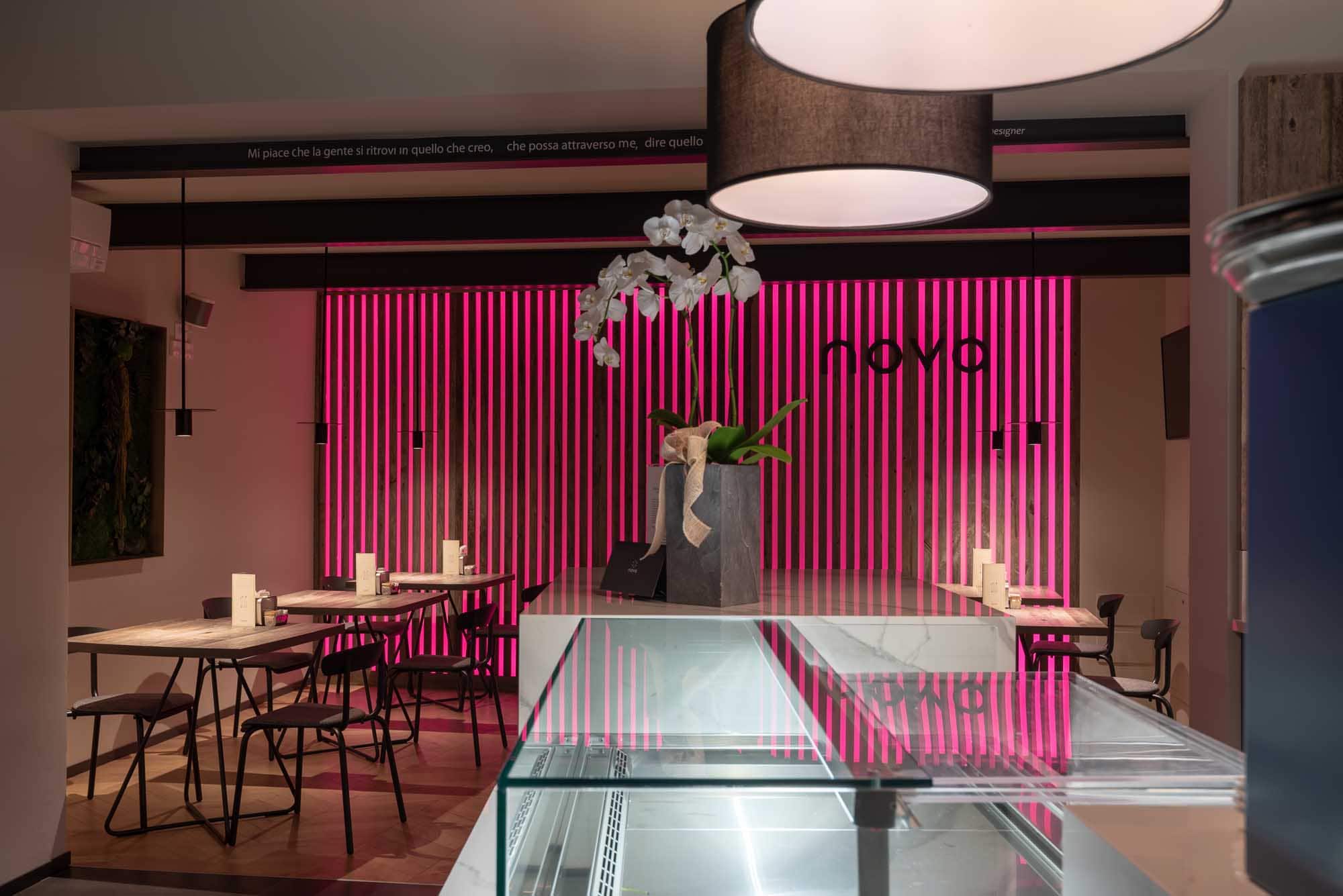 An innovative twist for the exterior
The exterior design aimed at creating a coherent image with the town square, but also at highlighting the restaurant and its modern style.
The unusual location of the lighting fixtures on the windows gives an innovative twist to the facade and immediately draws the attention of the viewer.