DESIGNER LIGHT GUIDES THE HOTEL GUESTS
Interior designer Orietta Marcon from Civicoquattro tells us about the lighting design chosen for the restyling of the area leading to the floors and the hallways of the Hotel La Pieve.
It had to be a lighting scheme with an essential design, allowing for customizations of the lighting fixtures according to specific requirements.
OLEV solutions were the answer to all of these demands, and they concurred to create the ideal atmosphere in the renovated areas.
AN ESSENTIAL LAMP WITH A STRONG PERSONALITY IN THE TRANSIT AREAS AND THE HALL
OLEV Stem Light, with its essential design and great personality, was chosen for the elevator shafts and the hall.
Apart from bringing out all the details in the furnishings, it allows setting the light at an ideal level as to avoid glare and ensure the highest visual comfort.
FUNCTIONALITY AND STRIKING AESTHETICS FOR THE ACCESS TO THE ROOMS
A sequence of recessed spotlights provides the light in the hallways, outlining the path that the guests can follow.
OLEV Cylinder pendant lights illuminate the walls next to the room entrance doors, equipped with embossed numbers and electronic latch locks.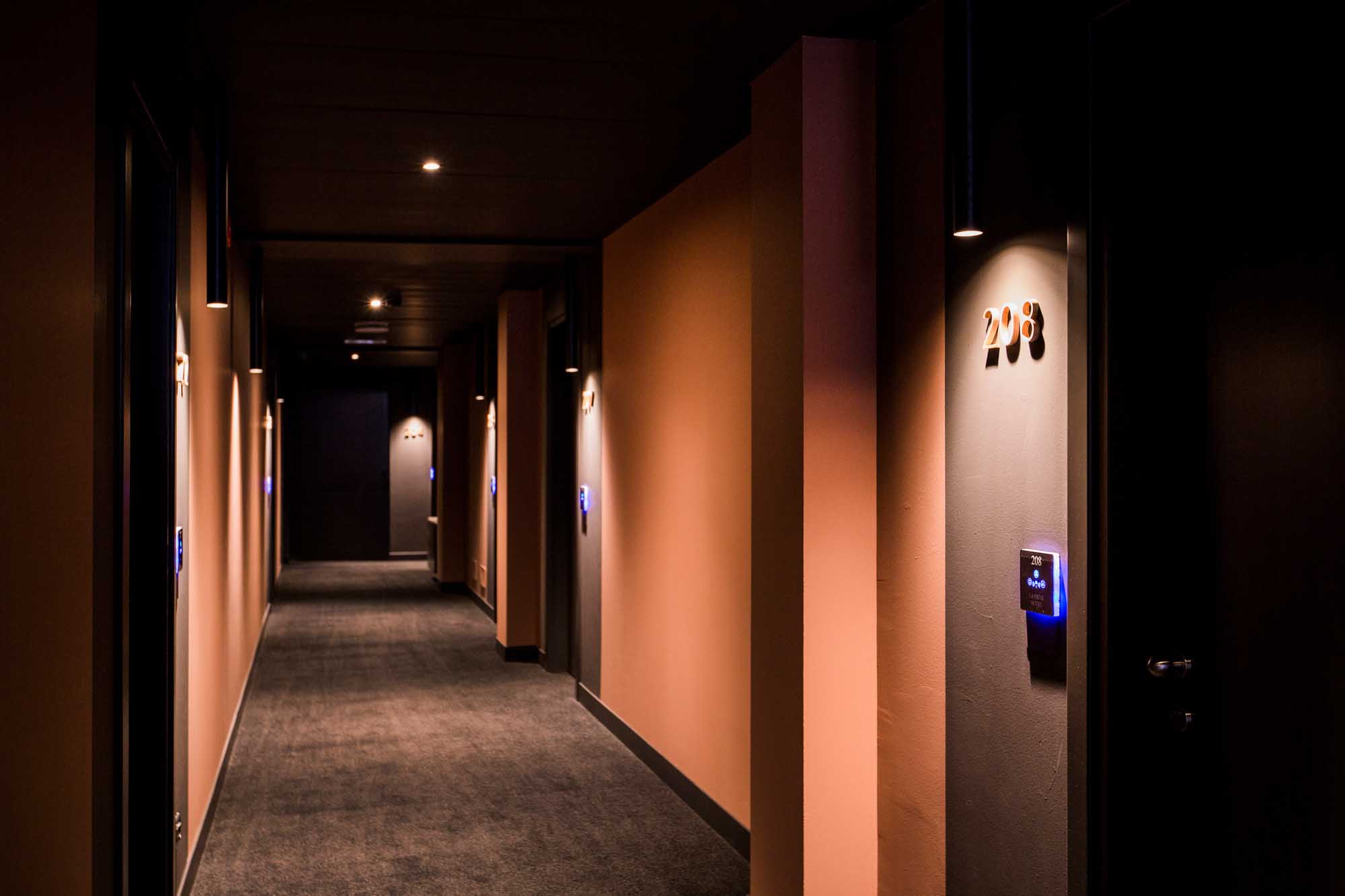 FUNCTIONALITY AND STRIKING AESTHETICS FOR THE ACCESS TO THE ROOMS
Thanks to the broad light beam of the pendant lamp, the guests can immediately find their rooms and the latch.
As well as presenting a functional solution, the light beam creates a series of contrasts between light and shadows.
The final aesthetics are definitely striking and impress the guests arriving on the floor.