Light and modern design
The restyling project of a private home had to bring light and vitality inside an apartment from the 70s, with just a few adjustments to the original structure layout.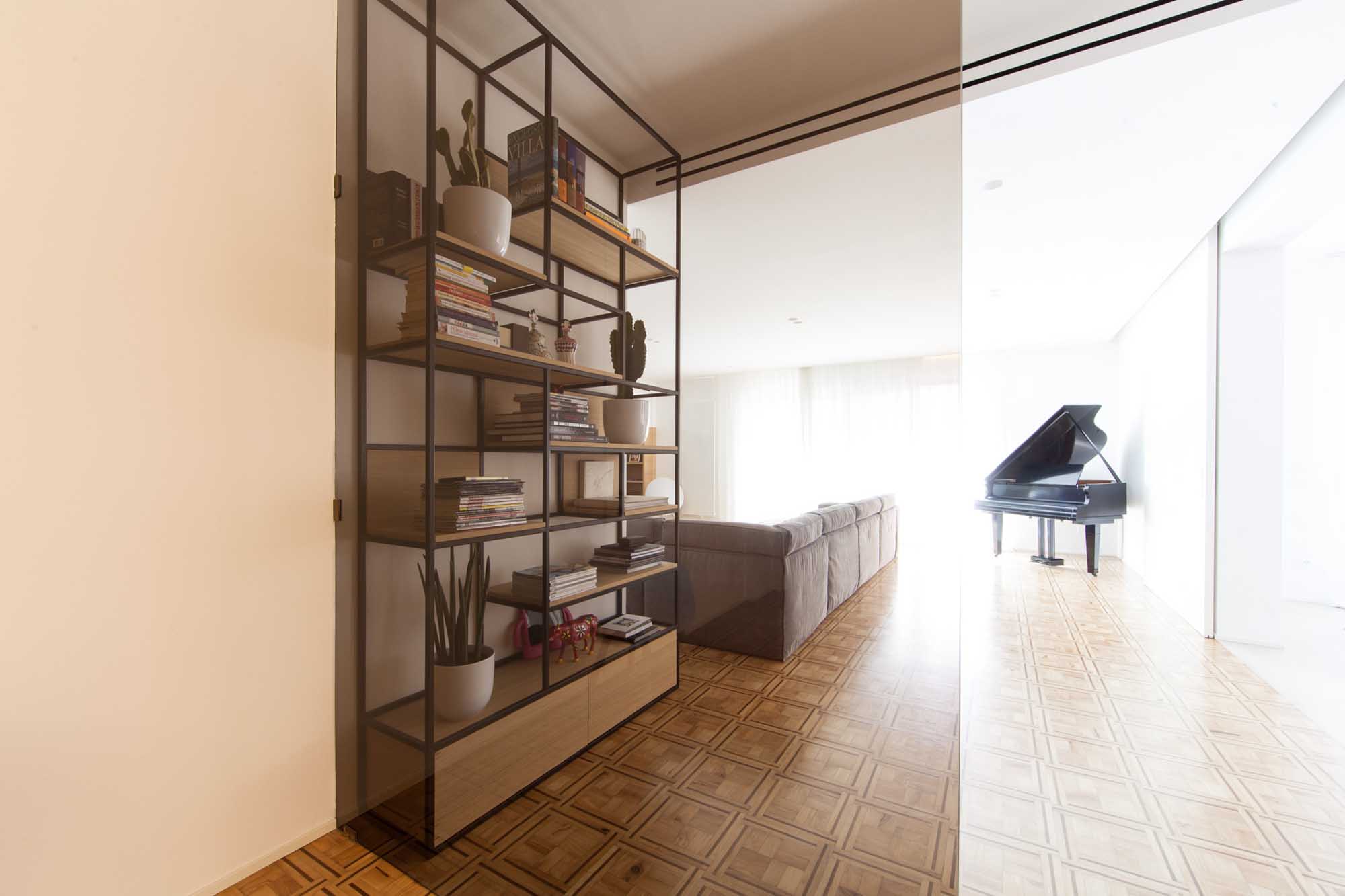 Warm light beams welcome the guests at the entrance
Broad light beams filter through the large smoked glass window from the 70s, maintained from the original apartment as a distinctive feature.
The colour of the window makes the natural light warmer and creates an inviting atmosphere that encourages the guests to come in.
Light and design in the kitchen
In the kitchen, Olev's Blanc Noir lamps illuminate the precious tailor-made oak table.
The external finishing matches the surfaces coated with a white rosin, giving the whole environment a modern look.
BLANCNOIR
LED pendant lamps in four different shapes with downward light diffusion.
Coupled recessed LED spotlights dominate over the kitchen island area.
Cooking from this location flooded with natural light entering from the front-facing window is a real luxury.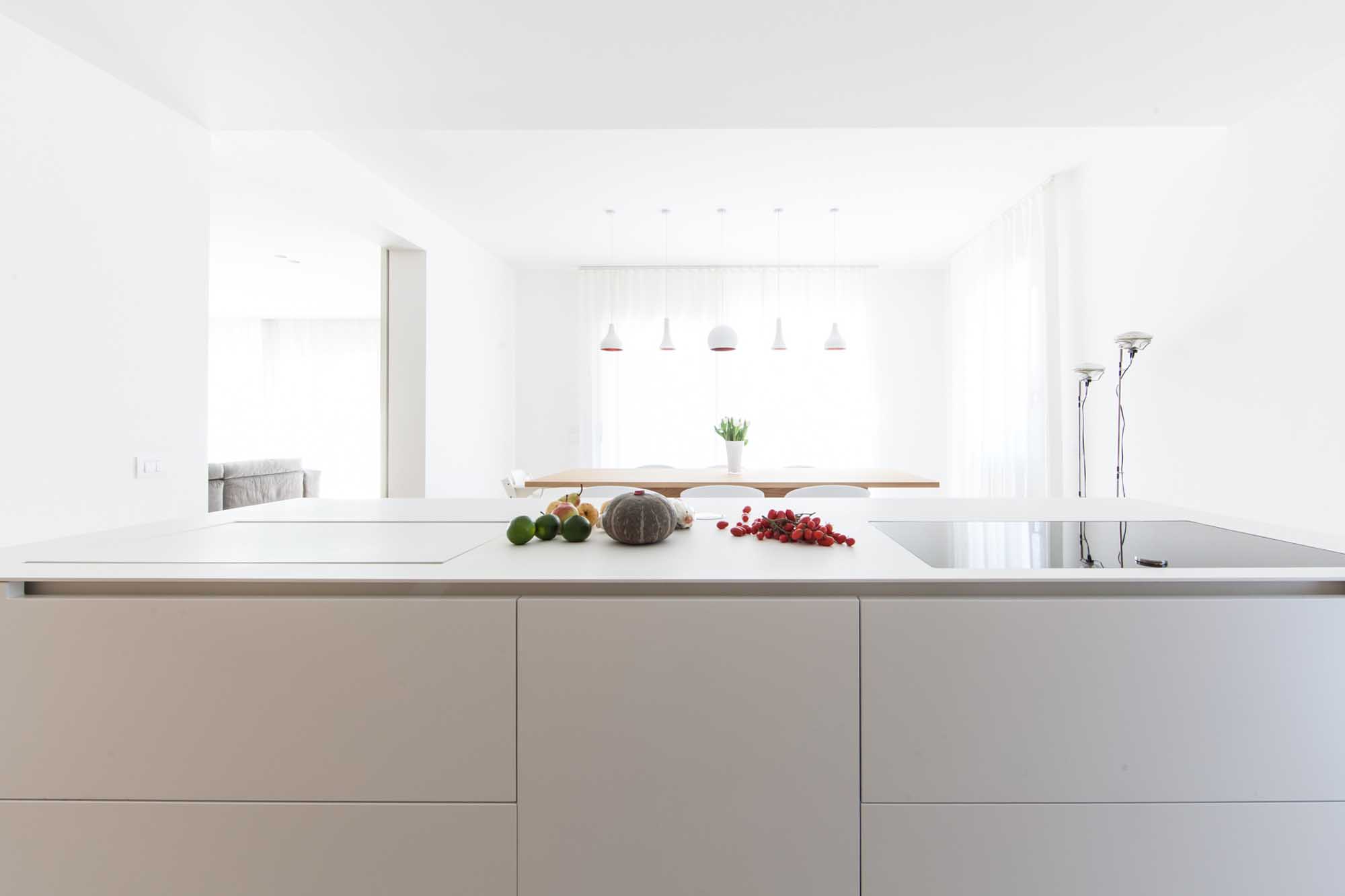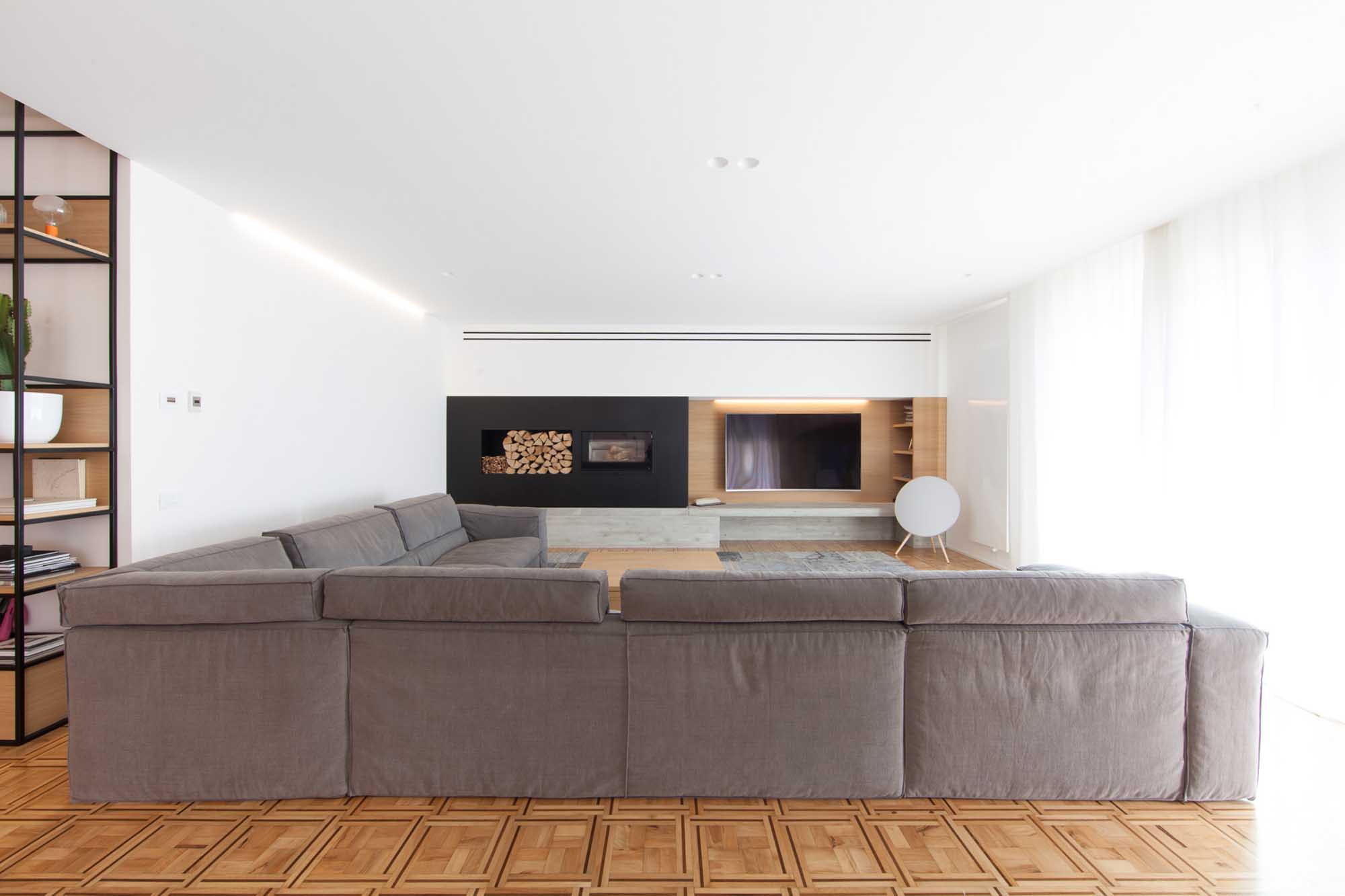 Natural light
The living room exploits natural light to the fullest, thanks to wide windows which open on the outside.
Recessed LED profiles accentuate the elegance of the living room
Quando scende il sole, la luce naturale lascia il posto a profili LED ad incasso installati nel nuovo controsoffitto, che valorizzano l'arredo di design come l'elegante camino in ghisa nera o i pavimenti restaurati in legno di ulivo.
Soft light tones for the master bedroom
I profili LED posizionati sapientemente dietro la testiera del letto illuminano la camera da letto.
A soft and warm light fits perfectly with the wood texture and creates a delicate atmosphere before falling asleep.
Fascinating reflections enhance the precious sophistication of the bathroom
Inside the bathroom, the polished copper finishes of the SPHERE pendant lamps combine with the dark shades and the metallic touches of the mosaic, producing fascinating reflections.